Spring Cycling Routes in North Carolina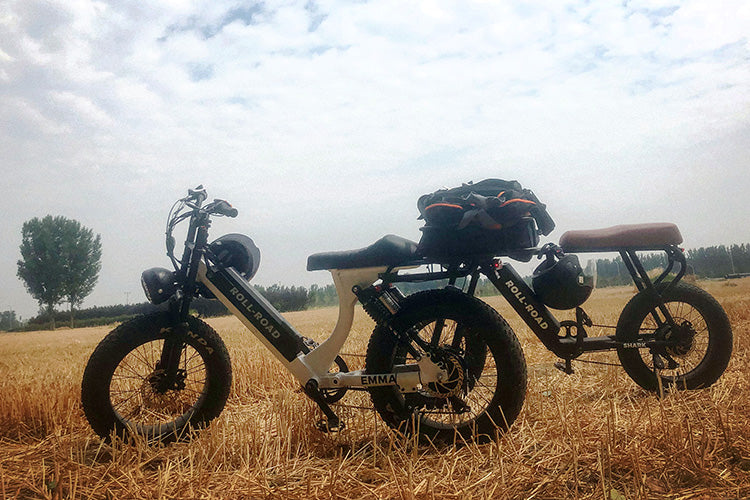 Spring Cycling Routes in North Carolina
Welcome to our newest article devoted to cycling routes in the U.S., where we help you plan your next e-bike adventure and highlight some of the best rides available in the country. With the spring season right around the corner in the United States, it's time to start planning your next trip. Whether this is your home state or part of a cross-country excursion, these routes will delight you. Today's routes will be based in none other than sunny North Carolina.
North Carolina's Best Spring Cycling Routes
With warm weather on the horizon, more paths will become available as the snow melts and wildlife begins to stir and the mountains of North Carolina are particularly well-suited to spring riding due to their geographic location in the sunbelt of America. Filled with scenic roads, sprawling foothills, and friendly locals, the state of NC represents the perfect combination for e-bikers.
Sandy beaches, white-capped waves, and coastal lighthouses form the backdrop of many great North Carolina ebike routes. Further inland you can expect rolling blue hills, dense forests, and tall overlooks. We will highlight the best of both worlds today for our spring riding recommendations.
Hatteras Island
Hatteras Island is found off Highway 12 and can be easily accessed from heading South out of Nag's Head for 60 miles until you reach the destination island. Unless you are an experienced road bicyclist, it is recommended you drive at least part of the way from Nag's Head to Hatteras, or park at Hatteras and explore outwards on your e-bike. As always, a truck bed or bike rack will come in very handy for transporting your bikes to these different routes around the state.
The best part about riding at Hatteras Island is the beach views and the famous lighthouse at Cape Hatteras pictured below. Stop and rest on the beach at sunset where you can enjoy watching surfers and kiteboarders take on the swells sure to be present during the spring season.
Hanging Rock
If beach views aren't your cup of tea, Hanging Rock might just be the place for you. Some of the best North Carolina e-biking can be found at North Carolina State Parks around the state. Situated north of Winston-Salem is Hanging Rocks State Park, an ideal location for riders looking for more mountainous terrain.
E-biking on Highway 8 & 89 south from Danbury will give riders the best views of the rock formations that the state park is named after. A 7-mile ride to the cliffs and a 7-mile ride back will test riders due to some steep inclines, but they will be well worth the visual reward. 
Blue Ridge Parkway
The Blue Ridge Parkway is another route with ample views of the famous mountain ranges of North Carolina and Virginia. However, these 469 miles of roadway are not for the faint of heart. Meant as a leisurely motorway, there is no bike lane on the Blue Ridge Parkway, but it is popular amongst road cyclists and a true gem of the state biking community.
The spring season naturally brings with it the possibility of sudden variation in the weather and these changes can be even more pronounced in the mountain passes of the Parkway. Carry extra gear such as a rain jacket and spare tube or bike pump. Wear bright colored clothing to help drivers see you when the light is low. On the Parkway it is required that you ride single file when riding with other cyclists.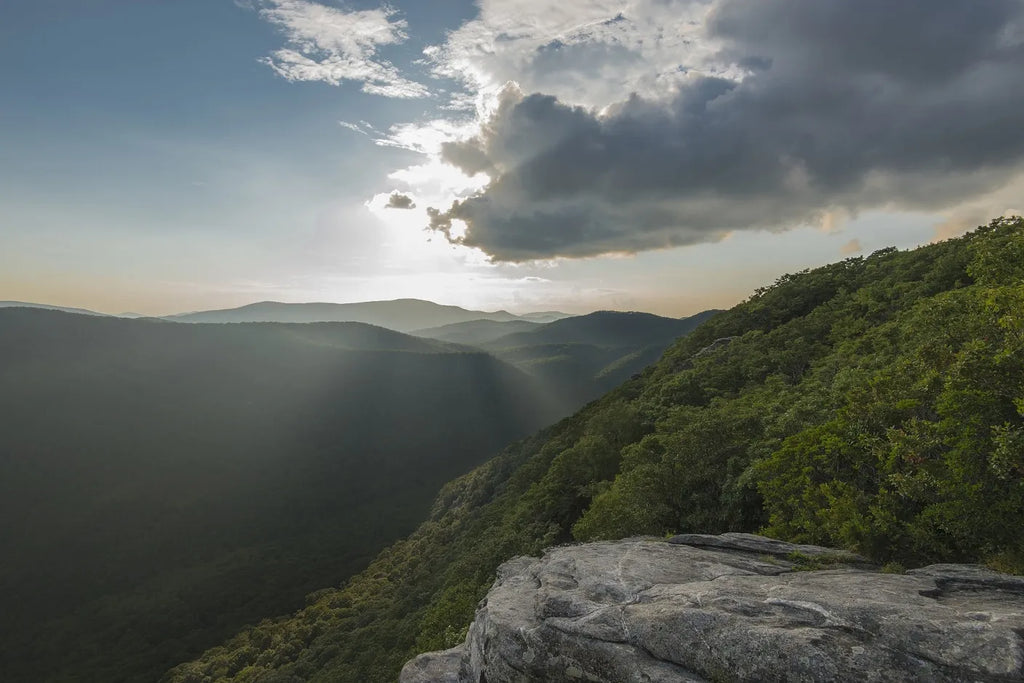 ---