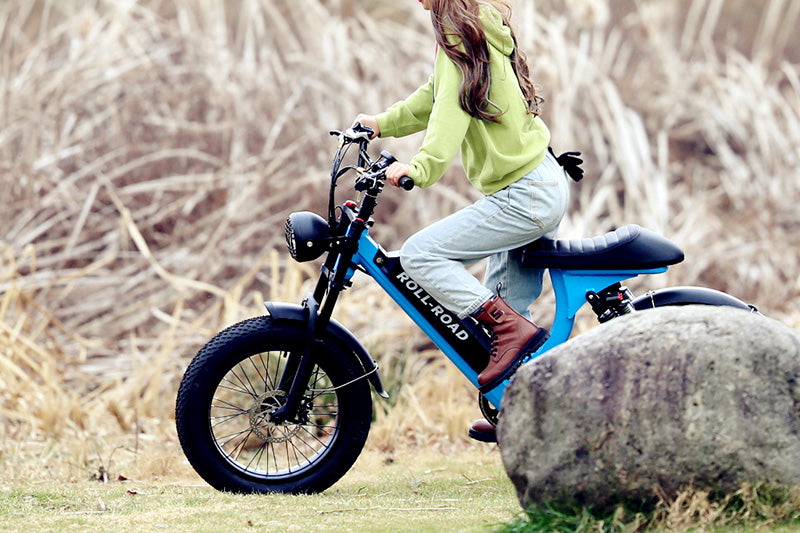 If you're new to the world of electric bikes, you might be wondering how fast an electric bike can go. In general, electric bikes are faster than pedal-only bikes and regulations vary from location to location.
Roll-Road electric bikes have 5 levels of pedal assist: the higher the level, the more motor output to augment your natural pedaling. It's like having the wind at your back on demand. But exactly how fast can our electric bikes go? As a Class 2 eBike, Roll-Road electric bikes can travel up to 20 mph in throttle-only mode or with pedal assist. This is the maximum speed that of motor assistance for this class. Riders can easily switch between modes to keep up with traffic and champion their commute.
Roll-Road electric bikes have a 500W /750W motor. This powerful motor ensures high performance, maximum efficiency, and a smooth ride. According to the US Consumer Product Safety Act, low-speed electric bicycles used as vehicles must have motors less than 750W and top speeds 20 mph or less. Always be sure to check your national and local biking guidelines before riding.
With a 60+ mile range per charge, electric bikes are a great sustainable choice for commutes or errands. Plus, our Roll-Road Emma&Shark Extended Range Battery allows you to travel twice as far for more miles and more fun. Roll-Road eBikes are a great way to conveniently explore your world with the whole family.
Electric bikes are faster than a pedal-only bikes, and considering red lights, traffic, or waiting for public transport, they can be a faster mode of transportation from point A to point B than driving a car. Roll-Road electric bikes are a great solution to get you where you need to go quickly and sustainably.
---