Easter Gift Ideas for Enthusiastic Electric Mountain Cyclist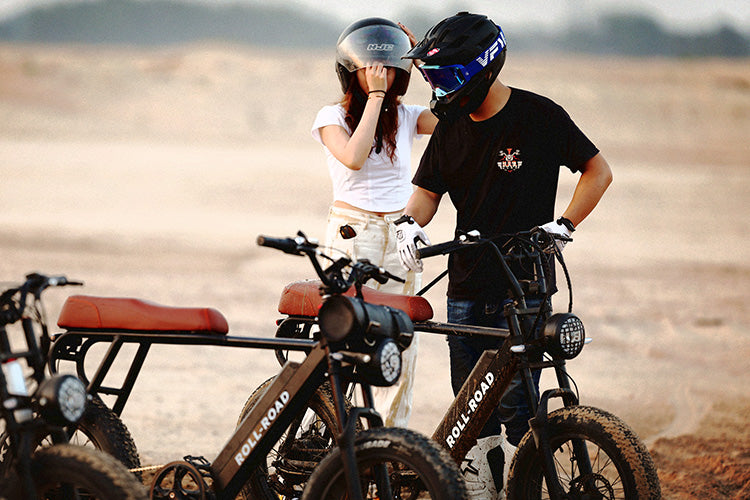 Easter Gift Ideas for Enthusiastic Electric Mountain Cyclist
Since Easter is approaching fast, you can easily make your bike lover happy by choosing a suitable gift. Although some would love a brand new ebike, that might be a bit over your budget and price range. So, the market today offers a variety of cycling gifts you can pick and choose, and see the happiness and sparkle in the eyes of your bike enthusiast.
Take a look and get inspired for your gift ideas for the enthusiastic electric mountain cyclist.
Hydration Pack
Cyclists can never have too many water bags. The effort and the physical strain they experience during their rides require keeping the body well hydrated. So, as soon as the weather warms up, the water bag is an essential addition and a need for all the cyclists out there. The long rides can cause the body to dehydrate soon as well as cause physical discomfort. That is why picking up a water bag will be a much-appreciated gift. One about 3L is more suitable for adults. The market today offers water bags that can not only pour water but also have a place for some snacks. This will be a perfect gift if you are sharing your ride with the enthusiastic cycler.
LED Helmet
When it comes to riding, the most important thing is safety. And this type of safety comes from wearing a protective helmet. Every mountain bike enthusiast needs a good helmet. So, this also makes it a gift that you cannot simply go wrong. The best ones are those that have LED lights. They increase the visibility during a ride at night or up on a mountain. The price varies a lot, so for those of you who are on a budget but still want to go with a helmet, the best choice is MIPS or the multi-directional impact protection system. It helps in reducing the energy that is being generated by the impact and better protects the head.
Mountain Bike Shoes
The list of getting the best gift continues with the option of mountain bike shoes. When riding a mountain bicycle, it is best to have a special pair of bike shoes. If you opt for this gift, it is best to look for ones that have a mesh surface. It is breathable and better absorbs, sweat and heat. The sole of this type of shoe is not too hard and will be a suitable choice for long-term riding.
Knee pads
Another great choice for a perfect Eastern gift, especially for the elderly person, are the riding knee pads. They are a practical gift, and also contribute to their safety. The knee joints in elderly people can more easily suffer breaks and need a long time healing, so the knee pads are a protective option in the case of an accident. If you decide on this gift, choose light, flexible and soft knee pads. They will be comfortable for the knees and protect the knees well.
Smart Watch
The smartwatch today is a great necessity. And for the mountain cycler, it will be an addition that they will not want to part. The smart has lots of options like monitoring the body data and the cycling data while riding, like heart rate, speed, distance, and other data. It will show the physical condition and the record of riding level. It is a trendy, fashionable, and modern gift. As for the price, the market today offers lots of different smartwatches. The best options are Apple, Samsung, Huawei, Xiaomi, and many others with different price ranges.
Sunglasses
Another great gift for bike enthusiasts is sunglasses. The sunglasses are very needed and suitable for long-term riding. Good quality of such sunglasses can go a long way. They will become an inseparable part of the cycler. The best gift option is the ones that are suitable for off-road riding. Start your search with extra-large lenses that enable larger and enhanced clarity. Also, go with hydrophilic nose pads that stick to the bridge of the nose. Also, there are other sunglasses that come with an auto-locking hinge that keeps them stable on rough mountain trails.
These are just some of the trendiest and most popular options that will make Easter shopping much easier. The beauty of the gift is seen through the dedication and the perfect choice. So, for the enthusiastic cyclers, finding a gift that will be practical and useful to them will be a total hit and top-notch. All of these gifts come with different prices and are in different price groups range, so it is up to you to find what will suit your rider gift recipient the best and make them happy and satisfied. 
---