10 Benefits of Riding Electric Bikes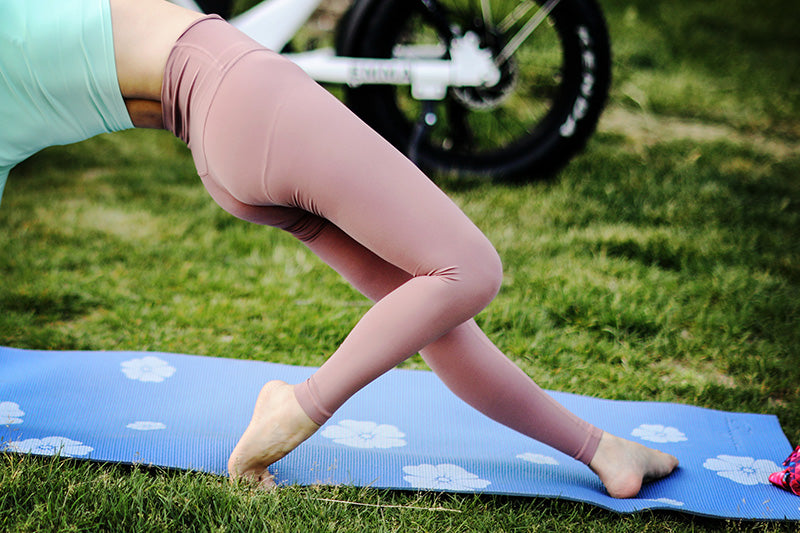 Modern mobility has arrived in the form of an electrically-powered two-wheeled wonder, the eBike. Whether you're new to electric bikes or a seasoned veteran in all the incredibly fun ways to ride them, knowing the benefits they deliver makes it simple to understand why they are so easy to love. Read on to learn more about 10 eBike benefits.
FASTER RIDING
Thanks to the boost from the motor, eBikes allow you to increase your average speed compared to a conventional bike. That means even with the same level of effort and added cargo, you can travel at the same speed or faster than if you were riding a conventional bicycle. Plus, if you want to give your legs a rest, you can also use throttle-only mode on your Roll-Road eBike to travel up to high speed without pedaling at all.
TRAVEL FARTHER
Since you can move faster on an electric bike than a conventional bike, it increases your overall riding range. In the most favorable conditions,  Roll-Road eBikes can travel up to 60+ miles per charge.
Please note that overall battery range depends on a number of conditions: total payload, road and weather conditions, incline, level of pedal assist, use of throttle, etc.
CONVENIENT COMMUTING
Electric bikes have proven to be a convenient micromobility solution for the modern adult. As discussed above, you can travel farther and faster on an eBike than a conventional bike, allowing you to both cover more distance and slash commute times whether you're headed to work or your child's Little League game.
Similarly, eBikes hold several advantages over the traditional gas-powered car. You can dodge traffic jams using bike routes – eBike can go pretty much anywhere a conventional bike can. Plus, you'll never need to spend time circling the parking lot over and over for an open spot again. Trade in your car keys for a bike helmet and skip the crowded parking lots altogether.
ULTIMATE VERSATILITY
The electric bike is the ultimate versatility vehicle. With 3 ways to ride – pedal-only, pedal-assist, and throttle-only – and a variety of compatible accessories, you can customize your riding experience to match your needs. 
SUSTAINABILITY
Going electric can also help to minimize your environmental impact. Electrically powered Roll-Road eBikes are a sustainable, eco-friendly alternative to a gas-powered car for short trips. Compared to traditional transportation modes like gas-powered cars or trains, they are more energy-efficient and can help to reduce congestion in urban areas.
HAULING CAPABILITIES
What do kids, groceries, work bags, sports equipment, water bottles, purses, and backpacks have in common? They can all be hauled on a Roll-Road eBike! Bring little ones and all your essentials along for the ride – the added boost from an electric bicycle makes pedaling feel effortless even with additional weight.
Wellness & Health Benefits
Riding an eBike is a great way to seamlessly integrate cardio exercise into your daily routine, no matter what your fitness level is. Even in pedal-assist mode, you are still using human power to get moving!
You can also still use an electric bike like a regular bike in pedal-only mode with no electric power if you want to opt for a more traditional cycling workout. Plus, there is nothing like enjoying the fresh air and beautiful scenery wherever you ride while getting your daily physical activity in at the same time.
CONQUERING HILLS
Fear no more – Roll-Road eBikes make hills easy. Pedal-assist mode enhances your pedaling power, and throttle-only mode allows you to cruise uphill, no pedaling required. Whether you're dreading that pesky incline on your route to work or you're looking for a little boost during a hill-filled workout ride, the electric motor on your eBike ensures that the hills on your ride never get you down.
DON'T SWEAT IT
Say goodbye to the days of arriving at your destination sweaty and exhausted from the exertion of traveling on your conventional bicycle. Less physical effort and faster travel on your eBike means you can ride with ease.
     10 THEY'RE FLAT-OUT FUN!
Turn every ride into an adventure: Roll-Road eBikes truly put the FUN in functional. Whenever you're ready to fly, just hop on your eBike and go. It's like having the wind at your back on demand. With the breeze in your hair and sun on your face, your inner kid at heart will love rekindling the joy and freedom of your first set of wheels as you fly to your destination. Getting from A to B has never been this much fun.
Ready to roll now that you know all the benefits of eBikes? Learn more about Roll-Road eBikes and order yours today.
---