Bike Trails You Won't Want to Miss in Your Area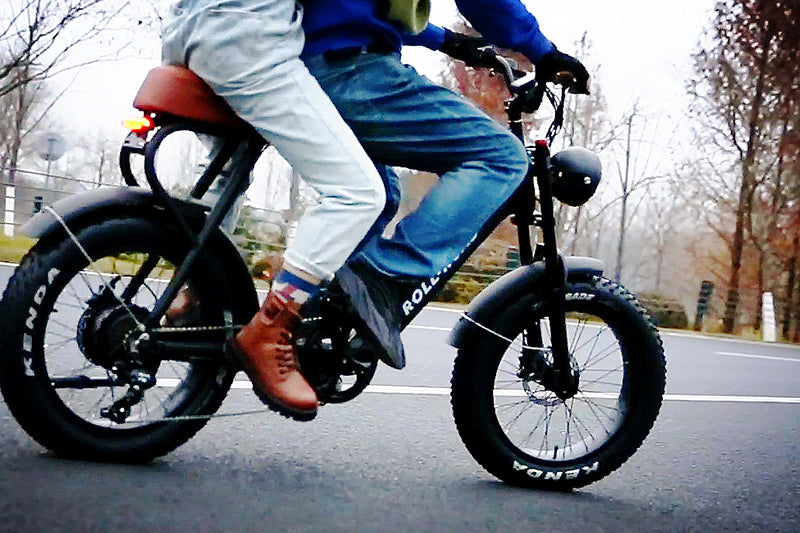 Are you searching for famous and oft-explored bike trails boasting scenic and peaceful views? Look no further. In this article, we will be exploring some of the best bike trails in the following states:
CALIFORNIA
The Golden State is a cyclist's dream thanks to its relatively pleasant weather, varied terrain, and stunning scenery. While California has plenty of beautiful roads and dirt singletrack, it's also nice to ride along a purpose-built bike path and soak up the sun. Here are several must-visit California bike pathways to include in your itinerary:
Rincon Bike Trail, Ventura County
Bikers journeyed north of Ventura for many years on US Route 101. Still, this 3.6-mile protected bike route altered that by crossing the coast and linking Carpinteria and Ventura. The path begins in a parking lot in Rincon State Park. You may also start in the adjacent town of Carpinteria.
Monterey Bay Coastal Recreation Trail, Monterey County
One of California's most beautiful coasts is the Monterey Peninsula. The Monterey Bay Coastal Recreation Trail spans 18 miles from Castroville to Pacific Grove. It follows a historic railway track that served Cannery Row, a multi-use trail. The path is ideal in the morning, before the onshore winds come up, as there are several places to stop and enjoy the scenery.
West Cliff Drive Bike Trail, Santa Cruz
Though it's short with a little over three miles, the West Cliff Drive Bike Trail affords many scenic views. The trail starts at the San Lorenzo River and winds its way through the Santa Cruz Beach Boardwalk, a classic California coastal amusement park. Stop for snacks at the Santa Cruz Wharf before pedaling up the cliffs to the Steamer Lane lighthouse.
ARIZONA
Owing to the sunshine and dry weather, Arizona is one of the finest states for hitting the road on two wheels, despite the scorching summer temperatures. There are several alternatives for riding a bike on a beautiful trail, and cyclists may expect to view a wide range of settings. Here are some of the best bike trails you don't want to miss:
Saguaro National Park East, Tucson
This twist in the famous city of Tucson is hilly, surfaced, and studded with all types of desert beauty for a brisk 8-mile ride. The Saguaro National Park East Loop is ideal for a group ride on a Sunday afternoon.
Buffalo Park Trail
Buffalo Park Path is a 3.5-kilometer highly used round trail in Flagstaff, Arizona, featuring lovely wildflowers. It is suitable for all skill levels. The path is best utilized from March to November and provides a variety of activities. This path is also open to dogs, although they must be kept on a leash.
Mingus Mountain Loop
This 91.39-mile loop, which begins in Cottonwood, will undoubtedly raise your heartbeat. This beautiful road, which has different difficulty levels, provides cyclists with a spectacular perspective of Verde Valley, particularly during the fall months when the trees change color.
TEXAS
Texas is an excellent state to ride, walk, or stroll along trails because of its warm temperatures for most of the year (well, except those long scorching summers) and generally level geography over much of the state. Here are some of our top picks:
Trinity Trails
Trinity Trails afford an urban oasis winding through a variety of neighborhoods across "Cowtown." Cattle in Fort Worth's historic stockyards and concertgoers floating in front of the Panther Island Pavilion are two well-liked attractions.
Terry Hershey Park Hike and Bike Trail
The Terry Hershey Park Hike and Bike Trail in West Houston is the most popular Texas trail, according to TrailLink users' reviews. The trail extends roughly 11 miles from Loop 8 to George Bush Park, linking with the highly-rated George Busk Park Hike and Bike Trail.
Lake Mineral Wells State Trail
Lake Mineral Wells State Trail is a primarily rural trail extending about 20 miles from Mineral Wells to Weatherford. A trip down this trail is like time traveling to another age in Texas, where you're more likely to see a cottontail, cow, or coyote than another human.
OREGON
Oregon offers a diverse range of spectacular paths for cyclists, from the wide-open high desert, deep and verdant woods, snow-capped mountain peaks, and rocky coasts. Here are some top picks:
Historic Columbia River Highway State Trail
This historic bike trail has been dubbed "the most beautiful highway in the world" by some. Built in 1916, it was once the main driving route over the top of Oregon.
However, this was before it was transformed into a 38-mile pedestrian and bike path that stretches along the gorgeous Columbia River Gorge, offering a vista of river, cascading waterfalls, and serene moss-covered woodlands.
Sherar's Falls Scenic Bikeway
With views of the flowing Deschutes River, towering Mount Hood, and endless plateaus of wheat fields and natural high desert topography, this 33-mile loop showcases the best high deserts.
Madras Mt. Views Scenic Bikeway
The vistas of Oregon's volcanoes, as well as agricultural and pastoral countryside, are spectacular views on this 30-mile loop. Riders will journey through the towns of Culver, Metolius, and Madras on this route. Each area provides a variety of amenities such as food, water, and restrooms. 
WASHINGTON
Here are top picks for the best bike trails in Washington:
Centennial Trail
This paved rail route, which runs north from Snohomish to Arlington, is calmer even on a sunny day than the Burke-Gilman, making it ideal for family biking. It takes you further out of the city, through pastureland, and into wonderful medieval towns.
Washington Discovery Trail
The majority of this vast, paved trail is flat, although a few steep ravines can be walked through.
Lopez Island
The San Juan Islands are well-known as bicycle tourism destinations around the world. Lopez Island can be toured as a group outing in a single day from Seattle.
IDAHO
Looking for the best bike trails in Idaho, check out some of the best biking routes below:
Bogus Basin Road
This trail begins at the intersection of Bogus Basin Road and Hill Road, leading up to the Boise Mountains on a winding road. There are also spectacular vistas, including panoramic mountain views, a remarkable skyline, and straight-down cliffs.
Eagle Bike Park
Situated in the town of Eagle, Idaho, Eagle Bike Park is one of the biggest mountain biking centers in Idaho and the northwest. The Park features regular trails (including Stormin' Mormon free ride line) and technical features.
Boise River Greenbelt
This 46-mile trail is one of Idaho's most popular bile trails because of its popular scenic views, provision of a non-motorized corridor for commuters, access to recreational sites, and wildlife.
FLORIDA
With an abundance of sunshine, Florida provides several spectacular bike trails for leisure rides. Here are some picks for you:
Shark Valley Trail, Everglades
Shark Valley is a 15-mile paved loop that is one of Florida's most distinctive and unforgettable trails. Here, you can ride with and around birds, turtles, and alligators.
Withlacoochee State Trail, Dunnellon
Withlacoochee is a broad 46-mile trail that allows riders to explore Withlacoochee state forest, Floral City and Inverness. On an asphalt trail, you get to ride along the Withlacoochee River and miles of natural areas.
Fred Marquis Pinellas Trail, Pinellas County
The Pinellas Trail, which runs for 38 miles through some of Florida's most beautiful landscapes, connects wonderful parks, coastal locations, and residential areas. Travel through Dunedin, Tarpon Springs, and Honeymoon Island State Park for a relaxing and enjoyable ride.
These bike trails are all great fun- wherever you may be located, great trails await you. Get out there on Roll-Road ebike today, we promise it's going to be lots of fun!
---